Residential Pest Control Services
Port Charlotte
Everyone Should Have Regular Residential Pest Control
Every Floridian that owns residential property knows it's a beautiful place to live, but it does come with challenges. The warm, moist climate is a perfect place for many types of pests to breed outside and make their way inside. Therefore, everyone should get regular residential pest control. Most people only think of pest control inside their homes, but the battle starts outside.
When Bug Off Pest service your home, we will rid you of your pests inside, but we will then create a protective barrier along the outside of your house, and treat your lawn as well. This will inhibit insects, rodents, and other pests from growing in your yard and making their way inside.
The key to keeping your home free of pests is continued pest control. We offer great residential pest control packages for continued support and extermination to keep your home clean and critter-free all year long! So, you never have to worry about any unwanted infestations or any nasty little critters living in your home rent-free. Bug Off Pest is committed to keeping your home clean and pest free for years to come. Please do not hesitate to leave us a message or call by clicking here.
You Don't Have to Sign any Contracts with us to Use our Services
We Offer Free Inspections as well as Monthly and Quarterly Service Plans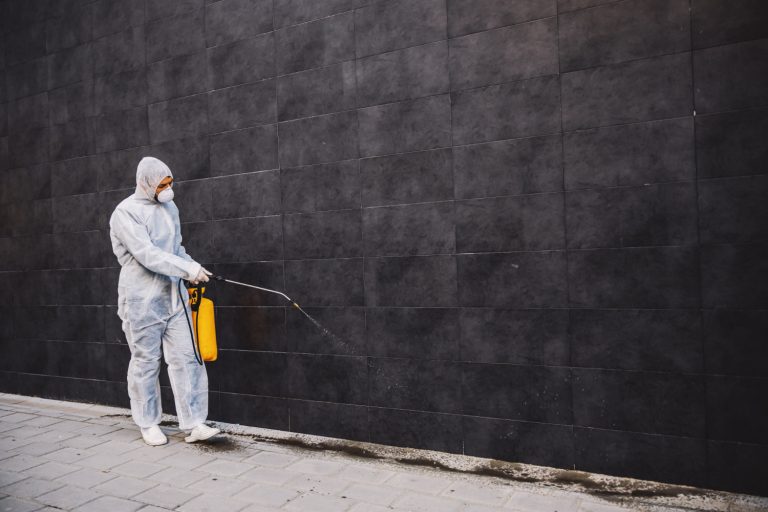 One Time General Pest Services Commercial and Residential
Quarterly Pest Control Commercial And Residential
Residential Pest Control Services in Port Charlotte FL
Pest Control Services are a great way to keep your home free from pesky pests and insects. There are a variety of services offered, so please choose the one that is best for you.
There are many pests that can invade a residential home, but one of the most common is cockroaches. Get professional help from Bug Off Pest to get rid of these pesky creatures for good – it's worth it! Make sure to keep your home pest-free by getting pest control services on a regular basis. And if you spot any signs of rodents or ants, don't wait – call us right away!
Keeping your family safe from pests is essential – proper exclusionary measures can help you do that. Make sure to have a pest control plan in place and execute it on a regular basis. This will ensure that rodents, insects and other pests are kept at bay while minimizing the damage they might cause. Always call in an expert if you suspect any pests are present; they will be able to identify them and treat accordingly. Prevention is key when it comes to pest control – start by inspecting your home regularly for entry points into your home, cracks or openings where rodents could enter, etc.
Lawn bugs can be a nuisance for homeowners, but with the help of the right lawn insect control product, they can be eradicated completely! Different types of products are available on the market today – choose one that is most effective against your specific bug problem. An insecticide is by far the most effective way to get rid of these pesky insects and keep your home pest-free. However, always read labels carefully and never use them unnecessarily. A professional residential pest control service will do a better job than you ever could and ensure that bugs don't come back in future.
Property Management Pest Control
Having pests in your home can be a nuisance, and it can take up a lot of your time trying to get them control. Not only that, but they might also be causing damage or costing you money. It is important to select the right pest control service for your specific needs. This way, you will know that they will properly address all the issues and won't come back again anytime soon. In fact, some pest management services even provide preventative measures so there's no need to call multiple times in a row! Getting rid of pests quickly and efficiently is essential if you want peace of mind – especially since these pesky creatures tend to comeback fast if not dealt with promptly.
Multi Housing Pest Control
Multi-housing estates are a breeding ground for mosquitoes, cockroaches and rats. Having pest control services that can deal with these pests effectively is essential to keeping the area free of them. Not only this, but nuisance pests can cause serious damage to property and be quite costly to take care of. If you live in a multi-housing estate, it is best to get pest control services from an organization that has the necessary expertise and equipment.
Exterior Rodent Prevention
There are many things you can do to prevent rodents from entering your home. Some of these measures include regular pest control inspections, installing tight seals around doors and windows, and keeping clutter down to a minimum. If rodents do manage to get inside, our team of experts can help get them out quickly and humanely. We have a variety of rodent control services that will fit your needs – from baiting traps to poison injections. Rodents can cause a lot of damage not just in terms or property but also food, so it is important to take action before they cause too much havoc!
Additional Services Offered by Bug Off Pest
In the realm of pest control, the landscape has evolved far beyond the traditional notions of mere extermination. Modern pest control services have become a
Read More »
Tell Us About Your Pest Problem!
Please Leave Us a Review!
941-676-2005