Interior Pest Control Service Port Charlotte FL​
Do you have an infestation of pests inside your home? Or just want to prevent it from happening? If so, it's time to call in the professionals here at Bug Off Pest for an interior pest control inspection and service! Bug Off Pest professionals are trained to identify and control all types of pests, from pantry pests to termites. Not only that, we also know how to prevent pest problems from happening in the first place. With interior pest control services, Bug Off Pest will identify what types of pests you may be dealing with in your home or business, how to get rid of them, and tips on how to keep your home or business pest-free On going. 
Bug Off Pest provides free inspections for our services and we will give you the best price as well as an on-site estimate free of charge. In most cases you will be able to receive same day services with us. It only makes sense as we are already there, so what do you have to loose ? Tap or click the contact us button or simply fill out the quick contact form below and tell us what's bugging you and we will schedule your free inspection.  
Get started with Pest Control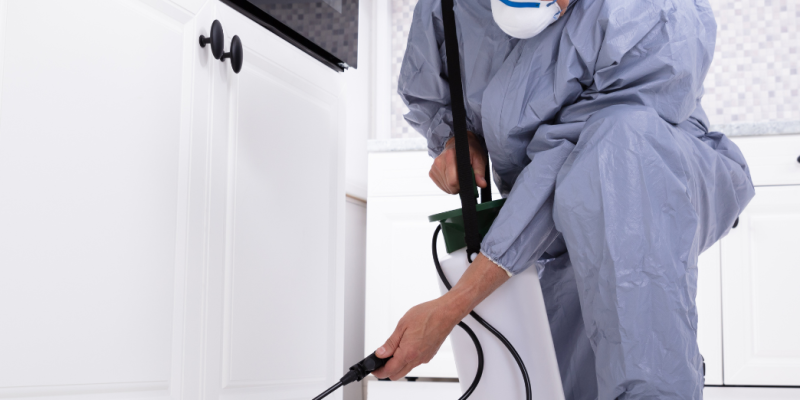 Additional Services Offered:
Interior Pest Control Service
If you're experiencing any of the following issues in your home – Termites, rodents, spiders, ants, or cockroaches – it's time to call in an interior pest control service. Here at Bug Off Pest we use a variety of treatments to get rid of the pests – from traps to pesticides – and we will always take care not to harm any animals or people in the process. We practice an IPM (Intagrated Pest Management) approach with our services Plus, we have a keen eye for finding pests that live inside the home – like termites, rodents, cockroaches, pantry pests and many more. An interior along with an exterior pest control service kills insects that are outside of your home. Preventing them from getting in in the first place So, whether you're dealing with pesky ants or an infestation of termites, choosing an interior pest control service can be a wise decision for anyone who wants their home to be safe and healthy! Fill out the contact form and.see for yourself why we are the best choice for your pest control needs. 
Tips for preventing and dealing with an interior pest problem
No one likes an interior pest problem, but it's important to be prepared for them. Here are some tips to help get you started:
Frequently Asked Questions for Interior Pest Control in Port Charlotte
Whenever there is an infestation of pests in a home, it is always a good idea to call in a professional pest control company. Bug Off Pest will be able to deal with ants, spiders, rodents, and beetle infestations. They may also be called in when homeowners notice that their infestation has become out of control or when they simply want to make sure that their pest problem is being properly dealt with. Homeowners should always keep an inspection log of their infestation progress so that they can track the entire process and know for certain that the pest control company is doing their job properly. Additionally, homeowners should always call on a professional pest control company if they notice any changes or irregularities in their infestation.
One of the most common treatments for pests inside a home is the use of insecticides. These products can be used to kill insects that are causing damage, like termites and cockroaches. Insecticides are also useful in repelling pests by emitting an unpleasant odor or vapor to the pests. This helps keep them away from your home and your possessions. If you do find yourself having to treat the structure of your home with special sealants or coatings, this is considered an Integrated pest management approach remember that this approach  usually take a few weeks to take effect. Follow the instructions on the package carefully to make sure that you get the most out of your treatment.
Port Charlotte FL homeowners are often plagued by pests that cause big damage to their homes and can be quite difficult to get rid of. Common interior service problems in Port Charlotte FL include rodents, cockroaches, ants, such as ghost ants and fire ants. Fungi from water damage due to leaking pipes or roofs, structural pest infestations (termites), moisture accumulation in walls or floors due to poor ventilation or improperly constructed products such as windows or doors. As well maintenance issues can contribute to creating conducive areas that may allow pests to enter or attract them. 
Port Charlotte, a beautiful city in Florida, is known for its warm weather and friendly residents. However, with this lovely climate comes a few downsides
Read More »