Are you tired of those pesky critters invading your space in Port Charlotte? Well, fear not, because our Pest Control Punta Gorda service is here to save the day! We are not your ordinary pest control company. We are the elite squad of pest eradication, ready to unleash our powers and rid your property of those annoying intruders.
 Our highly trained team of pest-busting superheroes will swoop in, armed with the latest and most powerful weapons against pests. We'll conduct a full-scale investigation of your premises, identifying every nook and cranny where those little troublemakers might be hiding. Once we've gathered all the intelligence, we'll formulate a top-secret plan customized just for you. Our arsenal includes cutting-edge treatments that are both lethal to pests and safe for humans and pets. 
We'll unleash our potent concoctions, targeting that creepy crawlies and showing them who's boss. Our mission is to ensure your property becomes an impenetrable fortress, guarded against future pest invasions. But we're not just about extermination; we're also about prevention. Our experts will provide you with insider tips and tricks to make your property an unwelcome environment for pests. 
We'll share the secrets of sealing entry points, fortifying your defenses and maintaining the highest standards of cleanliness to keep those critters at bay. Don't let pests have the upper hand any longer.
 Join forces with Pest Control Punta Gorda and experience a pest-free existence like never before. Give us a call today, and let the battle against pests begin!
Free Pest Inspections
General Pest Services
Lawn Pest Control
Rodent Exclusions
Rodent Trapping
Pest Prevention
Because we're not your average pest control company. We're the rock stars of pest extermination, the masters of pest annihilation, and the saviors of sanity in Port Charlotte FL.
Here's why we're the obvious choice
Our team of pest-slaying experts knows the secret language of bugs and creatures. We've got the knowledge, skills, and experience to outsmart even the craftiest pests. No pest is too big or too small for our team of pest assassins.
We've waged wars against pests in countless properties across Port Charlotte, and we've emerged victorious every time. Our battle-tested tactics and cutting-edge tools will annihilate pests with ruthless efficiency. Say goodbye to pests and hello to peace of mind.
Personalized Pest Warfare
We don't believe in one-size-fits-all solutions. We take the time to understand your unique pest problems, sniff out their hiding spots, and craft a personalized plan of attack. Our strategy is tailor-made to wipe out every last pest invader from your property.
When you're under siege by pests, you don't have time to waste. That's why our rapid response team is always on standby, ready to swoop in and save the day. We'll be there in a flash, armed and ready to eliminate pests with lightning speed.
We stand behind our pest-slaying skills with a rock-solid guarantee. If pests dare to return after our visit, we'll come back for a rematch at no extra cost. Your satisfaction is our top priority, and we won't rest until the pests are vanquished for good.
We don't just slay pests; we do it with a smile. Our team of fearless and friendly technicians will put you at ease throughout the pest elimination process. We'll answer your questions, address your concerns, and ensure a hassle-free experience from start to finish.
Quality pest control shouldn't break the bank. That's why we offer competitive pricing without compromising on the effectiveness of our services. You'll get top-notch pest eradication at a price that won't sting.
We're not just a faceless corporation. We're proud members of the Port Charlotte community, dedicated to keeping our neighbors safe from pesky invaders. When you choose us, you're supporting a local business and investing in the well-being of our community.
Say goodbye to creepy crawlies and hello to a pest-free paradise with our exceptional pest control services. Contact us today and let us unleash our pest-slaying powers to restore peace and tranquility to your home or business. We're the ultimate pest-fighting force in Port Charlotte, and we're ready to wage war on your behalf.
Something Bugging You? Contact Us!
As a commercial business owner, you want to offer the best possible service for your customers. That's why it's important to get any pest control issues addressed quickly. Your customers will notice and be less likely to come back if they see bugs or other pests in your store.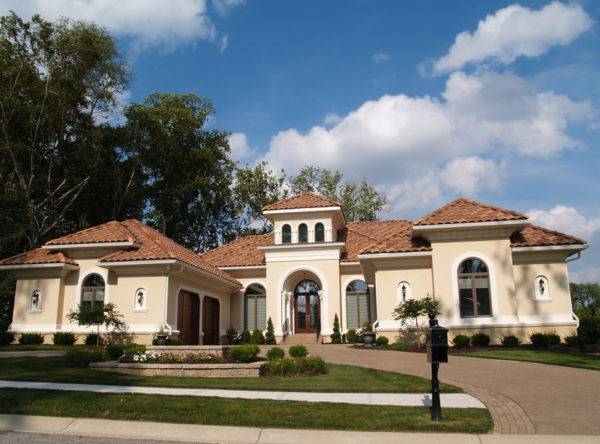 At Bug Off Pest, we specialize in getting rid of your residential pests! Worry no more about your home being infested with roaches, ants, spiders, or rodents. We offer the most effective and affordable pest control services for residents in the area
The exclusion method is a great way to control pests. It's a physical barrier that will keep them out of your home or business, and it can be used as an alternative to pesticides which are not only costly but dangerous for humans. Bug Off Pest specializes in this type of service so give our team a call today!
Live in a Pest Free Environment in Charlotte County
You may not think that pests are a big deal, but they can cause major damage to your home. The good news is that you don't have to live in an infested environment any longer! Bug Off
Pest provides pest control services for residential and commercial customers here in Charlotte
County Florida. Our friendly technicians will come out and inspect your property to identify where the problem areas are located then provide treatment so you can finally enjoy living in a pest free environment again! Give Bug Off Pest a try Your local Charlotte County Exterminator.
Experience the Difference Florida Pest Control
Satisfaction Guaranteed
Bug Off Pest is the best option for anyone looking to get rid of bugs in their home. We guarantee that our service will leave your house bug free, or we'll come back and do it again at no charge to you. This includes rodent control services as well.
Qualified Experts
The qualified experts at Bug Off Pest are here to help you get rid of the pests in your home or business. Call us today, and we'll send a professional out for a free consultation! We know what it takes to provide excellent customer service, which is why our company is the best in the business.
Bug Off Pest is a Proud Member of the national Registry of Food Safety Professionals
This certification allows us to perform pest management services in all types of businesses including restaurants. Above all, we pride ourselves on being the premier pest management services in the county, giving high-end services to every property we visit.
Testimonials for Bug Off Pest at Charlotte County
Carl was awesome! He did a thorough job and explained everything. We appreciate his service and will use him again!
Carl and his wife were the best price in town by a lot. The service I received was five stars. When I had an issue they were very quick to react and ensured the job was done properly and professionally.
Carl and Tracy go above and beyond what would otherwise be expected of them. They are very thorough and are dedicated to giving you the best service possible yet keeping well within budget. Highly recommend them!!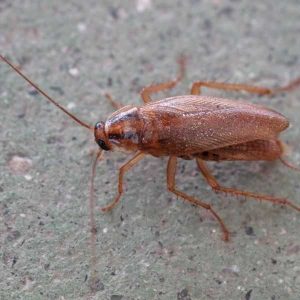 German Cockroach
German Cockroaches are Environmentally Conducive Invaders. They are the biggest nuisance pests for homes, most common invaders of homes, restaurants, and even planes and ships.
Tick
These guys are a common Florida tick as well but they will feed on dogs preferably but will also attack hunters as well they can be found in tall grass and along roadways waiting to attach to a host.
Bed Bugs
These pests feed on mainly human blood but may also suck blood from animals like birds and bats. These little critters will inject an anti-coagulate which makes the bite area itch causing scratching that leads to a bacterial infection.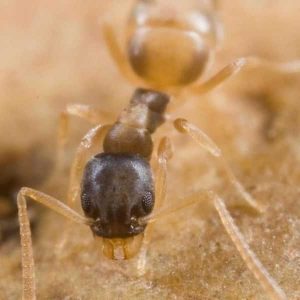 Ghost Ant
These little guys are very small and are most prevalent in the southern semi-tropical and tropical areas of the U.S., they are found mostly in kitchens of the home or business but may be found in other areas of a structure.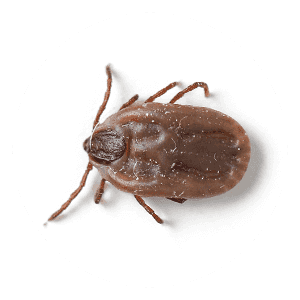 Brown Dog Tick
These guys generally never attack any animals other than dogs, they transmit rocky mountain spotted fever to humans. They are clever in their manner of finding hosts rather than climbing up on vegetation and waiting for a host to pass by.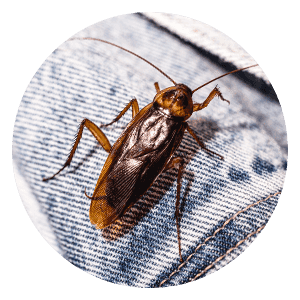 American Cockroaches
American cockroaches can actually fly short distances! This species is commonly an outdoor insect, and the larger of the cockroaches.
Silverfish Infestation
These are one of the most primitive insects, with about 18 different species known. They live long lives taking years to mature and molt up to 50 times before reaching maturity.
Bees
Honeybees are protected! We love our honey bees; they are important to our ecosystem and survival. They pollinate our crops and provide some yummy honey.
House Mouse
This cute little guy is very hungry and he doesn't care what can catch fire. The damage and destruction is not only food.
Fire Ants
Fire Ants live on your lawn building large colonies and create large cone-shaped mounds of dirt. Fire ants are fierce protectors of their nest and introduce a painful sting when they attack you or your pets.
Cat Fleas
These pests are the most common flea worldwide they are a parasite that feeds on the blood of dogs and cats despite their name as well they are carried on opossums, foxes and other wild animals.
Acrobat Ants
These pests are a slow-moving ant, found throughout the U.S. they are generally found outdoors under stones and in old stumps as well as door frames and woodwork and similar items, they may also take over areas hollowed out by other insects but they will invade a home for food.
Bug Off Pest Provides Pest Control Services for the Following Areas
Weather in Punta Gorda, FL
Clear Sky
About Punta Gorda, FL
Punta Gorda (; English: Fat Point) is a city in Charlotte County, Florida, United States. As of the 2010 census the city had a population of 16,641. It is the county seat of Charlotte County and the only incorporated municipality in the county. Punta Gorda is the principal city of the Punta Gorda, Florida Metropolitan Statistical Area and is also in the Sarasota-Bradenton-Punta Gorda Combined Statistical Area.
Things To Do in Punta Gorda, FL
Bus Stops in Punta Gorda, FL to Bug Off Pest
Bus Stop in Papis Bus Stop Punta Gorda, FL to Bug Off Pest
Bus Stop in Greyhound: Bus Stop Punta Gorda, FL to Bug Off Pest
Bus Stop in Charlotte County Transportation Department Punta Gorda, FL to Bug Off Pest
Bus Stop in Port Charlotte Punta Gorda, FL to Bug Off Pest
Bus Stop in Barron Collier Bridge Punta Gorda, FL to Bug Off Pest
Bus Stop in Punta Gorda Middle School Punta Gorda, FL to Bug Off Pest
Bus Stop in Punta Gorda Airport Punta Gorda, FL to Bug Off Pest
Bus Stop in Charlotte High School Punta Gorda, FL to Bug Off Pest
Bus Stop in Prompt Towing Service Punta Gorda, FL to Bug Off Pest
Bus Stop in Fawcett Memorial Hospital Punta Gorda, FL to Bug Off Pest
Driving Directions in Punta Gorda, FL to Bug Off Pest
Driving Directions from Punta Gorda Pest Control to Bug Off Pest
Driving Directions from M Squared Pest Control to Bug Off Pest
Driving Directions from Ranson Pest Control to Bug Off Pest
Driving Directions from Problem Solved Pest Control to Bug Off Pest
Driving Directions from Charlotte Exterminating to Bug Off Pest
Driving Directions from Bug Off Pest to Bug Off Pest
Driving Directions from HomeTeam Pest Defense to Bug Off Pest
Driving Directions from Amplified Termite & Pest Control to Bug Off Pest
Driving Directions from Ant Linda's Pest Control to Bug Off Pest
Driving Directions from A Bug's Life Pest Management Inc. to Bug Off Pest
Driving Directions from Bug Runners Pest Control to Bug Off Pest
Driving Directions from Perfect Pest Control of SW Florida to Bug Off Pest
Reviews for Bug Off Pest Punta Gorda, FL