Professional Pest Control
Englewood
CALL BUG OFF PEST YOUR CHARLOTTE COUNTY EXTERMINATORS WHERE IT'S YOUR HOME NOT THEIRS !!
We at Bug off Pest are the best company for Charlotte County Florida. We'll get rid of any and all pests, both inside your home or business – even those that seem impossible to remove! Our three-step process includes using current equipment in order to inspect sites thoroughly before applying non-toxic sprays were needed along with sealing up areas which will keep others away so you can continue living comfortably Despite what type of pest may be present we have found solutions just waiting around every corner thanks again giving our customers a complete guarantee on services rendered through.
Free Pest Inspections
General Pest Services
Lawn Pest Control
Rodent Exclusions
Rodent Trapping
Pest Prevention
Professional Pest Control
Englewood
We're here to help you get rid of those pesky pests for good! We offer a full range of pest control services, including bed bug removal and termite treatment. You can trust us with your home or business – we are licensed professionals who will take care of every step along the way so that no one else has any problems because their job was done right by Bug Off Pest.
You deserve to have your home, office, or business environment free of pests. And with our top-of-the-line service plans designed by experienced staff who know exactly what you need for an intrusion prevention solution – we'll get rid of those pesky critters once and for all! Give us a call today so that they won't be bothersome again in no time at all.
Something Bugging You ? Contact Us
As a commercial business owner, you want to offer the best possible service for your customers. That's why it's important to get any pest control issues addressed quickly. Your customers will notice and be less likely to come back if they see bugs or other pests in your business.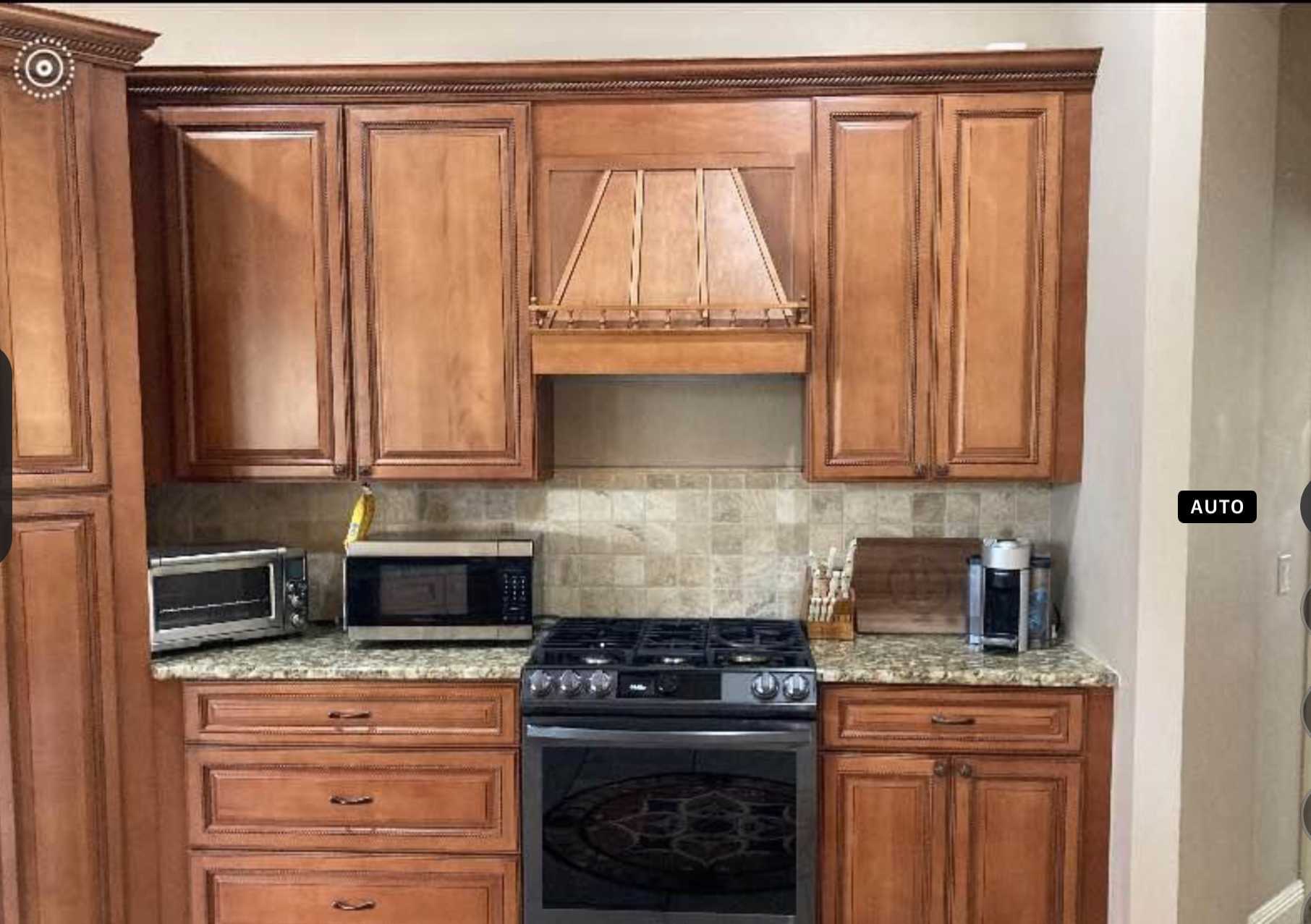 At Bug Off Pest, we specialize in getting rid of your residential pests! Worry no more about your home being infested with roaches, ants, spiders, or rodents. We offer the most effective and affordable pest control services for residents in the area.
The exclusion method is a great way to control pests. It's a physical barrier that will keep them out of your home or business, and it can be used as an alternative to pesticides which are not only costly but dangerous for humans. Bug Off Pest specializes in this type of service so give our team a call today!
Live in a Pest Free Environment in Charlotte County
You may not think that pests are a big deal, but they can cause major damage to your home. The good news is that you don't have to live in an infested environment any longer! Bug Off Pest provides pest control services for residential and commercial customers here in Charlotte County Florida. Our friendly technicians will come out and inspect your property to identify where the problem areas are located then provide treatment so you can finally enjoy living in a pest free environment again! Give Bug Off Pest a try Your local Charlotte County Exterminator.
Experience the Difference Florida Pest Control
Satisfaction Guaranteed
Bug Off Pest is the best option for anyone looking to get rid of bugs in their home. We guarantee that our service will leave your house bug free, or we'll come back and do it again at no charge to you. This includes rodent control services as well.
Qualified Experts
The qualified experts at Bug Off Pest are here to help you get rid of the pests in your home or business. Call us today, and we'll send a professional out for a free consultation! We know what it takes to provide excellent customer service, which is why our company is the best in the business.
Your Safety is Guaranteed
The Bug Off Pest team is dedicated to providing the most effective and safest pest control service in all of South Florida. With our many years of experience, we are able to provide a wide range of services including but not limited to lawn care, mosquito extermination services, rat prevention plans, and more!
Bug Off Pest is a Proud Member of the national Registry of Food Safety Professionals
This certification allows us to perform pest management services in all types of businesses including restaurants. Above all, we pride ourselves on being the premier pest management services in the county, giving high-end services to every property we visit.
Testimonials for Bug Off Pest at Charlotte County
Carl was awesome! He did a thorough job and explained everything. We appreciate his service and will use him again!
Carl and his wife were the best price in town by a lot. The service I received was five stars. When I had an issue they were very quick to react and ensured the job was done properly and professionally.
Carl and Tracy go above and beyond what would otherwise be expected of them. They are very thorough and are dedicated to giving you the best service possible yet keeping well within budget. Highly recommend them!!
German Cockroach
German Cockroaches are Environmentally Conducive Invaders. They are the biggest nuisance pests for homes, most common invaders of homes, restaurants, and even planes and ships.
Tick
These guys are a common Florida tick as well but they will feed on dogs preferably but will also attack hunters as well they can be found in tall grass and along roadways waiting to attach to a host.
Bed Bugs
These pests feed on mainly human blood but may also suck blood from animals like birds and bats. These little critters will inject an anti-coagulate which makes the bite area itch causing scratching that leads to a bacterial infection.
Ghost Ant
These little guys are very small and are most prevalent in the southern semi-tropical and tropical areas of the U.S., they are found mostly in kitchens of the home or business but may be found in other areas of a structure.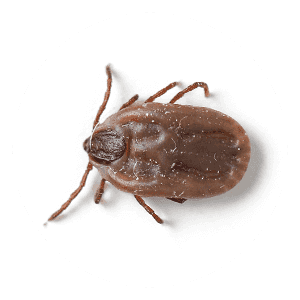 Brown Dog Tick
These guys generally never attack any animals other than dogs, they transmit rocky mountain spotted fever to humans. They are clever in their manner of finding hosts rather than climbing up on vegetation and waiting for a host to pass by.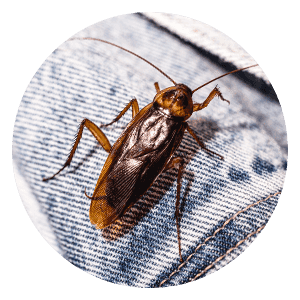 American Cockroaches
American cockroaches can actually fly short distances! This species is commonly an outdoor insect, and the larger of the cockroaches.
Silverfish Infestation
These are one of the most primitive insects, with about 18 different species known. They live long lives taking years to mature and molt up to 50 times before reaching maturity.
Bees
Honeybees are protected! We love our honey bees; they are important to our ecosystem and survival. They pollinate our crops and provide some yummy honey.
House Mouse
This cute little guy is very hungry and he doesn't care what can catch fire. The damage and destruction is not only food.
Fire Ants
Fire Ants live on your lawn building large colonies and create large cone-shaped mounds of dirt. Fire ants are fierce protectors of their nest and introduce a painful sting when they attack you or your pets.
Cat Fleas
These pests are the most common flea worldwide they are a parasite that feeds on the blood of dogs and cats despite their name as well they are carried on opossums, foxes and other wild animals.
Acrobat Ants
These pests are a slow-moving ant, found throughout the U.S. they are generally found outdoors under stones and in old stumps as well as door frames and woodwork and similar items, they may also take over areas hollowed out by other insects but they will invade a home for food.
Bug Off Pest Provides Pest Control Services for the Following Areas
Weather in Englewood, FL
Overcast Clouds
About Englewood, FL
Venice is a city in Sarasota County, Florida, United States. The city includes what locals call "Venice Island", a portion of the mainland that is accessed via bridges over the artificially created Intracoastal Waterway. The city is located south of Nokomis and north of Englewood. As of the 2010 census, the city had a population of 20,746. It is noted for its large snowbird population and was voted as a top 10 Happiest Seaside Towns by Coastal Living.Venice is part of the North Port–Sarasota–Bradenton metropolitan statistical area.
Things To Do in Englewood, FL
Bus Stops in Englewood, FL to Bug Off Pest
Bus Stop in Cornell University Bus Center Englewood, FL to Bug Off Pest
Bus Stop in S Tamiami Trl @ Englewood Rd Englewood, FL to Bug Off Pest
Bus Stop in S Tamiami Trl @ Woodmere Park Blvd Englewood, FL to Bug Off Pest
Bus Stop in Pine St @ 1st St E Englewood, FL to Bug Off Pest
Bus Stop in Englewood Rd @ Englewood Isles Pkwy Englewood, FL to Bug Off Pest
Bus Stop in Old Englewood Rd @ Cocoanut Ave Englewood, FL to Bug Off Pest
Bus Stop in Old Englewood Rd @ Bay Vista Blvd Englewood, FL to Bug Off Pest
Bus Stop in Old Englewood Rd @ Artists Ave Englewood, FL to Bug Off Pest
Bus Stop in Englewood Rd @ Fredann St Englewood, FL to Bug Off Pest
Bus Stop in Beach Rd @ Englewood Beach Englewood, FL to Bug Off Pest
Bus Stop in Old Englewood Rd @ Stewart Dr Englewood, FL to Bug Off Pest
Bus Stop in W Dearborn St @ S McCall Rd Englewood, FL to Bug Off Pest
Driving Directions in Englewood, FL to Bug Off Pest
Driving Directions from Ban A Bug Pest Control Inc to Bug Off Pest
Driving Directions from Truly Nolen Pest & Termite Control to Bug Off Pest
Driving Directions from Pest Eliminators Inc to Bug Off Pest
Driving Directions from Hughes Exterminators to Bug Off Pest
Driving Directions from Signature Home Lawn and Pest Control to Bug Off Pest
Driving Directions from Sunset Pest Control to Bug Off Pest
Driving Directions from Pest Patrol to Bug Off Pest
Driving Directions from Econo Termite & Pest Control to Bug Off Pest
Driving Directions from Intercept Pest Systems to Bug Off Pest
Driving Directions from Solutions Pest Management, Inc. to Bug Off Pest
Driving Directions from Terminix Pest Control to Bug Off Pest
Driving Directions from Critter Ridders Pest Control to Bug Off Pest
Reviews for Bug Off Pest Englewood, FL